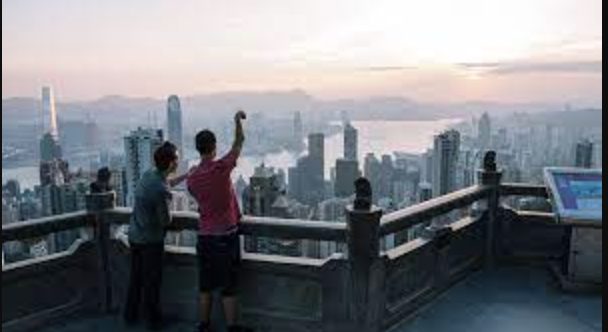 At present, many schools in Hong Kong have announced the application time and application requirements for many majors in 2023. Under the influence of the epidemic in 2022, the number of applicants for studying abroad in Hong Kong has reached a surge in a short period of time, and future application may become more and more difficult. However, studying in Hong Kong in 2023 is still a good choice for many students. The following are some reasons for you.
Advantages of studying in Hong Kong
Short study time
Generally speaking, it only takes students one year to study for a master's degree in Hong Kong. Compared with the long three-year study time in China or other countries, students can save more energy and time costs. Even if they choose to study for a higher degree such as a PhD, they can complete the study more early.
The cost of studying abroad is low
Studying in Hong Kong is cheaper than studying in Europe and the United States. In comparison, students studying in Hong Kong can spend half of the cost of studying abroad in Europe and the United States, which is a very good choice for those students whose families are not rich but want to study abroad.
High degree recognition
Many students think that one-year study abroad in Hong Kong is not recognized, but that's not true. In fact, many schools in Hong Kong are ranked in the top 100 in the world. After graduation, the qualifications of students are also recognized globally. Every year, many companies come to Hong Kong for school recruitment, and students hardly have the trouble of being unemployed after graduation.
Ranking of Hong Kong schools in the world
The University of Hong Kong: #21 in the world
The Chinese University of Hong Kong: #38 in the world
The Hong Kong University of Science and Technology: #40 in the world
City University of Hong Kong: #54 in the world
The Hong Kong Polytechnic University: #65 in the world
Hong Kong Baptist University: #281 in the world
Application requirements for studying abroad in Hong Kong
Undergraduate background
First of all, you need a full-time undergraduate degree. If you are student from excellent universities, you will have a greater advantage. But if your undergraduate school isn't that famous, don't be discouraged. As long as you are good enough, you can also apply successfully. However, the professional requirements of individual schools are different, so you need to check the details on the official websites of the schools.
Grades (GPA)
Generally speaking, to apply for a university in Hong Kong, applicants' undergraduate academic performance GPA should 3.5 (4-point system) or above, and the average score should be 85 or above.
Language scores
IELTS 6.5 or above and TOEFL 95 or above is the language requirements, but it may be different for different majors.
Extra points
Students with research experience, research plans, and other conditions including internship experience, work experience, award experience, etc. will have a higher application success rate, because the content of postgraduate courses is mainly based on research methods and theoretical foundations, and independent research ability and work ability requirements are higher.
Popular Majors for Studying in Hong Kong
Finance, education, accounting, media, computers in engineering, electrical engineering, electrical and electrical engineering, intelligent manufacturing, etc. are popular majors for studying in Hong Kong.
To sum up, studying in Hong Kong has considerable advantages both in terms of studying abroad itself and further studies in disciplines. It can be said that students can achieve rapid improvement in academic qualifications in a short period of time and with less cost.
If you want to know about studying abroad in other countries or regions, such as Australia, New Zealand and Singapore, then you can go to cateight.com. There are a great number of news and tips about studying abroad.