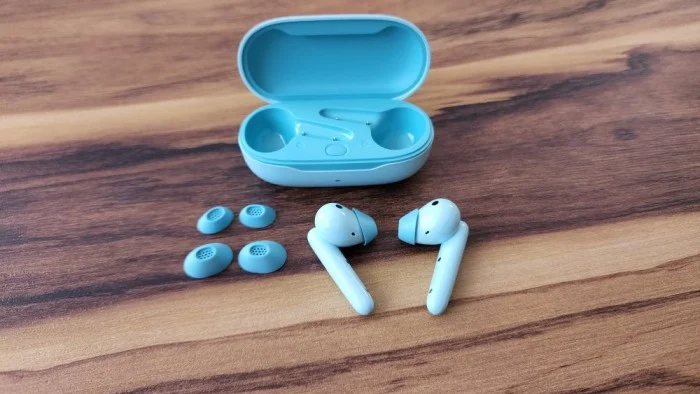 Over the past few years, Huawei is progressively improving its audio products. The company recently introduced the Huawei FreeBuds SE, a set of truly wireless earbuds.
These earbuds were launched outside of China.
Features of Huawei FreeBuds SE
There are some features of Huawei FreeBuds SE which are claimed by the Huawei company.
The Appearance Of Huawei FreeBuds SE
The Huawei FreeBuds SE has a traditional appearance and an oval charging case. Additionally, the headphone compartment's front features a concave manner to make it easier to open and close. The semi-in-ear headphone body has an adjustable and precise design.
Color Scheme
There are a minimum of two color schemes you will see in Huawei FreeBuds SE. The interior and exterior of the battery compartment are slightly different in color. The exterior color is lighter, while the interior hue is darker.
Easy to Fit in Ear
The semi-in-ear design of the HUAWEI FreeBuds SE has been developed to fit in the outer ear's frames. They also lessen the strain on the ear canal and provide a comfortable, light fit.
Sizes
These earbuds are also available in three different sizes; small, medium, and large. This will provide satisfaction to customers. Customers will easily buy the earbuds according to their outer ear spaces.
Sound Quality
The Huawei FreeBuds SE has excellent audio quality. The ultra-sensitive polymeric diaphragm and 10 mm dynamic driver is the reason for this. Rich textures are revealed by subtle vibrations within a huge sound space. It's the ideal medium for enjoying all of your favorite music because vocals are highlighted within a well-balanced tri-channel audio framework. You'll have the chance to experience crystal-clear sound as a result of this.
They Lower the Latency
If you love to play games. You may have experienced missing sounds or lagged audio while playing video games because of latency.
Huawei FreeBuds SE's advanced Bluetooth 5.2 greatly reduces latency. By synchronizing the sound with the action on screen, make your favorite programs and games more engaging than ever.
Note:  It is stated by the Huawei company that; 'The Only Huawei smartphones and tablets running EMUI 11 or higher are capable of using the low-latency feature'.
Charging Duration
For convenient listening anytime you choose, the HUAWEI FreeBuds SE comes with a charging case that provides up to 24 hours of battery life. Using fully charged headphones, playing music can go on for 6 hours.  And from fully charged earbuds, making a voice call can go for 4 hours.
Noise-Free Calls
Hearing background sounds when you are on the call can be annoying. Now you can get rid of it by wearing Huawei FreeBuds SE. Dual-mic beamforming technology is the reason for this. It accurately distinguishes between the target voice and background noise. Even in congested and noisy environments, Huawei FreeBuds SE makes sure that every call is incredibly clear.
Bluetooth Pairing
The earphones have a built-in BES2500IZ processor and support Bluetooth 5.2 connections. When you first open the charging case, your phone will immediately display a pairing prompt popup. Once associated, the FreeBuds and case battery levels are displayed on the screen so you may listen without missing a beat whenever the case is opened.
G-Sensor
A dedicated G-sensor is included with the Huawei FreeBuds SE. You may easily pause and resume playback with a double-tap, or you can answer and end a call. This will make your life easier when you are working with your hands and your mobile is in your pocket. For example, cooking, typing on a laptop, shopping, or even gardening.
The Bottom Line
It is advised that you should stop wearing the earphones immediately if you feel pain in your ears while wearing them. Also, consult a doctor. It is not advised to wear non-fitness earbuds for long periods.