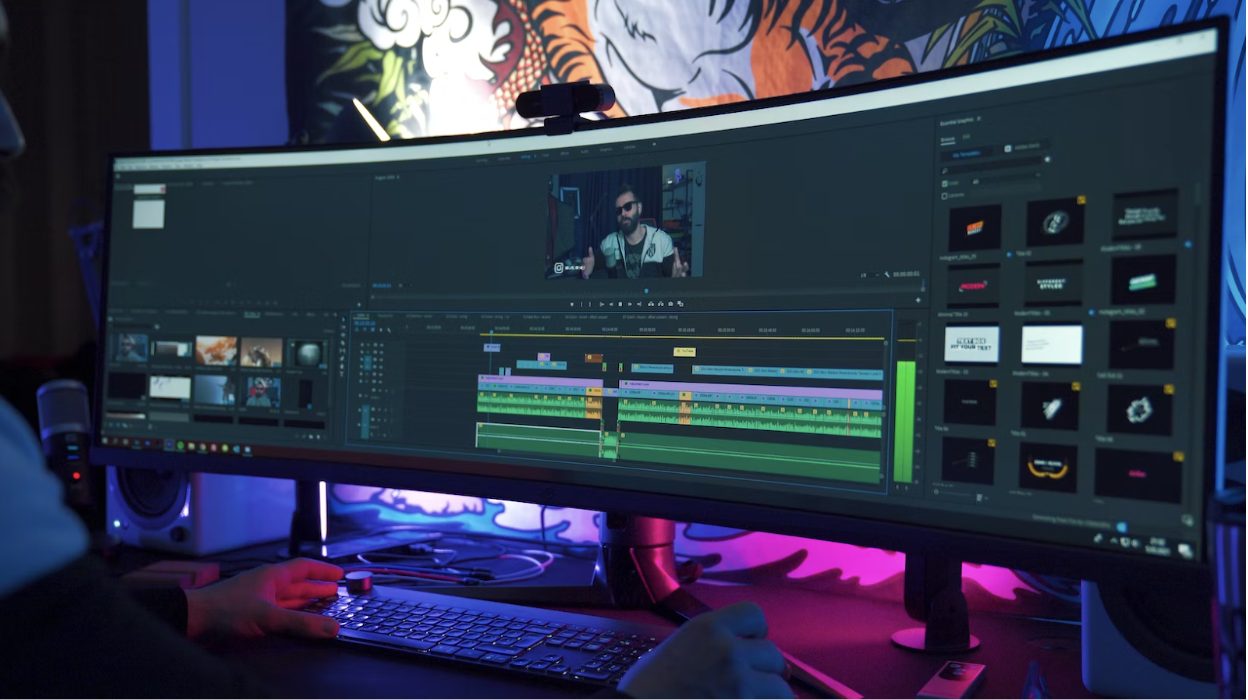 There's probably no person who has never tried to film something using their smartphone, tablet, camera, or camcorder. When video production becomes so widespread, video editing gets more relevant than ever. Companies and individuals alike want their video content to look top-notch.
That's where you and your budding video editing business can come in. This can be a great opportunity to start and grow a profitable company. There's only one small issue: you have to know what you are doing. 
Practical Tips for Starting a New Video Editing Business
So you have the tech skills, the motivation, and a strong belief in your product. That's great! Now all you have to do is learn more about building a business brick by brick.
Here are a few tips that can help you do just that.
#1 Start With a Clear Goal in Mind
To be viable and have greater financing possibilities, your business proposal must provide a solution to a specific problem or need of the market in a verifiable way. This means that you'll have to spend some time researching the market and your target audience.
Find your niche. Are you going to market your product as beginner-friendly video editing software? Do you want to target professional editors?
#2 Evaluate Your Investment Capacity
Will you use savings or request financing? Is it clear what the initial investment will be? Is there a contingency fund? Are you aware that the returns will not arrive immediately? These are just a few questions to trigger an essential reflection before getting to work.
#3 Define a Business Model
Do you know what kind of video editing software you are going to sell? Do you have an idea of who you will sell it to and how? Starting from adequate financial planning and knowing the competitive advantages of the business idea are a good basis to start.
#4 Evaluate the Feasibility of Your Project
Do a SWOT analysis (Strengths, Weaknesses, Opportunities, and Threats) and a market study, or have a marketing professional do it for you. Compare the results with your competitors. 
#5 Form a Team
Are there any like-minded video editing pros that can help you? They must be professionally trained, committed, and related to the objectives and philosophy behind your startup. This way, delegating responsibilities and getting them fulfilled will be much easier.
#6 Take Advantage of Social Media
It's very good for any business to have social media accounts and a web page as a reference. What's even more important is that all your social media profiles remain active. Investigate how you can achieve it with digital marketing. 
#7 Run a Pilot Test
This allows you to observe how the target market relates to your product and fine-tune the last details. For example, you can go to social media and offer your audience a free mp4 joiner trial. 
#8 Identify Areas for Improvement
Recognizing that your project has errors or aspects to improve can be difficult. However, it's what will allow you to unlock progress towards your goals. Never stop looking for new ways to improve your video editing business.
#9 Adapt Your Business Proposal
Something important when starting a business is having the ability to adapt to your customers' new needs. That might mean changing or adapting your current product. You don't have to know everything to be encouraged to take the first step. When you start to create your own company, you'll learn almost everything you need in practice. Now you have the information to get started. Go for it!