Birthdays are special days that excuse us to celebrate achievements and express appreciation for others. Wishing people a happy birthday goes a long way in cementing both professional and personal relationships. 
Whether it's a business remembering a customer's birthday, a boss wishing an employee happy birthday, or a friend surprising another with gifts, the gesture doesn't go unnoticed.     
Due to social media, it pays to know how to produce unique stories. If you aren't familiar with this, don't worry! This article provides you with the nitty-gritty of making a birthday wishes video for Instagram.  
How to Make Creative Birthday Videos for Insta Stories
Coming up with a creative birthday video for Instagram Stories is now a simple exercise, thanks to online video makers like Doratoon.
Doratoon is an online Insta Story maker that frees you up to create customized videos on millions of royalty-free animations, templates, backgrounds, props, stock footage, and more.
Steps to Create a Happy Birthday Video with Doratoon 
Step 1: Preparing the Work Area
Create a free account on the Doratoon website.

Go to Create a New Video in the upper left corner of the navigation panel.

Select a Scene from the tool on the left side upon which to add your video.

Select a template to edit or start a new draft. 
Step 2: Uploading Videos
Click Upload from the top of the gallery.

Select the video you want to upload from your local files.
Step 3: Edit Your Video
Click on the video you added to your Canvas.

You can change the size of the video using side handles. 

Adjust the duration of your video by clicking the +or – buttons at the bottom right corner of your timeline. 

Give your videos a personal touch by double-clicking on them to lend them your personal touch.   

Go to the right panel to adjust alignment, size, opacity levels, and color.

Select your preferred font style, line spacing, and word spacing on the left side panel, and add shadow effects. 

Explore unlimited features, including illustrations, icons, music, and photos from Doratoon's library. Experiment with stickers, borders, shapes, and color schemes. 
Step 4: Download and Share
Preview your happy birthday wishes video.

Save your Insta Story video as a PNG or JPEG for photos or MP4 or GIF for videos.

Upload the birthday video to Instagram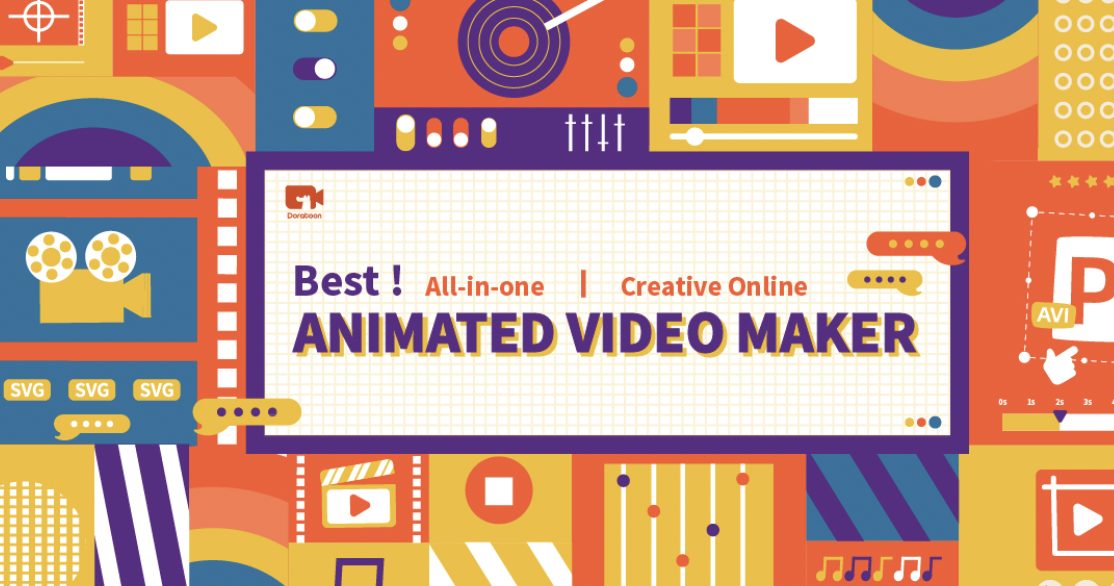 Tips to Make Your Birthday Video Ideas Stand Out
Wishing a loved one happy birthday on Instagram Stories goes a long way in assuring them of your care and support. The following are some tips to make creative birthday videos: 
Write an engaging intro. Even for birthday wishes videos, the first few seconds matter. Whether you kick off with a funny anecdote, ask loaded rhetorical questions, or give an inspirational quote, your intro must grab attention.
Script the whole video. Apart from saving you time and money, scripting helps you set the stage in advance and avoid embarrassment. A script will also help you plan the incorporation of stock props, effects, and more in your birthday video to flow seamlessly. 
Leverage stickers and GIFs. Add visual style, humor, and personality to your videos using GIFs. You can also make your wish videos interactive using stickers to ask questions and highlight more content.
Keep it short. The maximum Instagram video is 60 seconds, but even that is too long. Your birthday videos should be approximately 15 – 30 seconds. Adding more seconds exposes you to the risk of over communicating and being boring. Buy instagram views from megafamous

Customize. Find out what your loved ones like and tailor the birthday videos to entertain them. Doratoon lets you experiment with unique shapes and colors, add filters and blurring effects, and change the opacity levels to help you appeal directly to your audience.
Conclusion  
Hopefully, the above article has answered your questions regarding making creative birthday videos for Instagram stories. The article has elaborately shared steps of using Doratoon elaborately enough, even for people without editing skills to make pro-level birthday videos. Additionally, we have provided basic tips to make your ideas stand out.
Doratoon has made it easy to create birthday wishes for Insta stories by providing special features and elements in a user-friendly interface. You can personalize your video to meet your expectations within minutes free of charge and directly post it to Instagram.