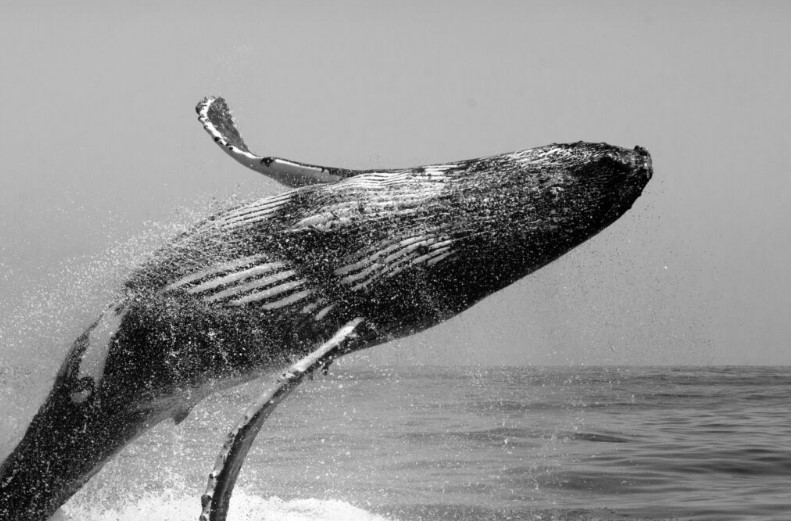 Seeing whales in their natural habitat is something that everyone should experience at least once. Whether you book a group or private whale watching tour, you can get out on the water and have the chance to see various types of whales and other marine life. With a private tour, you can also request private dining or catering to enhance your experience. Although you can see whales at almost any time of the year, you may wonder what to expect if you plan on going in April.
Is April Good for Whale Watching?
The good news about the San Diego whale watching season is that its location and warmer waters are popular for many species of whales, so there is a good chance you will see whales no matter what month you go. April is a good time to see a variety of ocean life and other animals.
What Whales are Migrating in April?
April can be a good time to see gray whales, as it is the tail end of their migration from north to south. The typical migration season is December through April, so if you do see gray whales, there is a good chance you will see mamas with their calves as they prepare to head back up north. You may even be able to see them from the shore, but being out on the water allows you to get much closer and learn all about them.
Although blue whales tend to migrate between May and September, you may be lucky enough to get a sneak peek if you take your tour towards the end of April/beginning of May. Other animals you may get to see include dolphins, orcas, humpback whales, sea lions, sea turtles, and a variety of birds.
What Should You Expect on a Whale Watching Tour?
The whale watching tour is four hours long, which gives you ample time to see whales and other sea creatures. On your journey to find whales, your tour guide will discuss various facts about whales and answer your questions.
One way to spot whales is by observing whale spouts. This is how they breathe, and they exhale on the surface of the water, causing a spray of water. The spouts also help you identify the type of whale it is. Blue and humpback whales have tall blows, while gray whales have two holes that create a heart-shaped spray when they exhale. The spray of orcas, also known as killer whales, is more rounded and bushy-like.
Even on warmer days, you should prepare to dress in layers, as it often feels chillier on the water. Bring along sunscreen, a camera, and sunglasses. The boat is unable to get right up to a whale, so if you want to see them even closer, binoculars are a good idea.
The crew provides complimentary snacks and nonalcoholic beverages. However, you are also able to pack a lunch and bring along your beverage of choice. Another awesome thing is that dogs are allowed on the tour, so your four-legged friend can enjoy the experience with you.